Paying attention is a task people take for granted; they rarely stop to think about the complex neurocognitive processes involved. However, it is an
Source: info.shiftelearning.com
See on Scoop.it – TEACHING ENGLISH FROM A CONSTRUCTIVIST PERSPECTIVE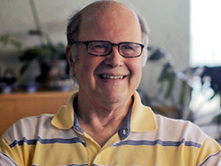 The noted educational futurist describes his "holodeck" classroom — an environment that supports project-based learning — and makes the case for why the role of the teacher must change from lecturer to exploration guide.
Marta Braylan's  insight:
David Thornburg talks about technology

and education. He encourages teachers to
focus on knowledge and understanding
and to leave data and information to Google.
See on www.edutopia.org